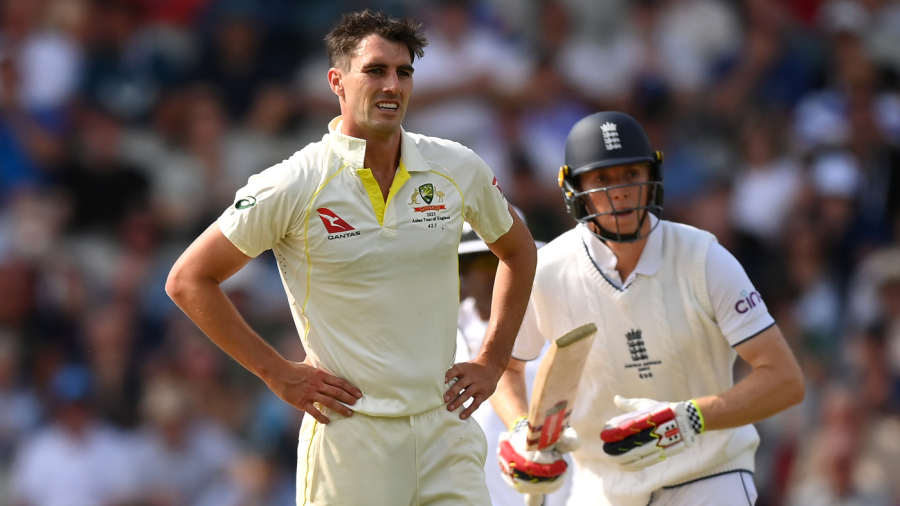 Australia's coach Andrew McDonald has fired back at former state team-mate Darren Berry, making clear he has little time for the Victorian's opinions on Pat Cummins' captaincy.
Berry was among Australia's harshest critics during the drawn fourth Ashes Test, launching a tirade of tweets about Cummins on day three. Included in them were claims Cummins should resign as captain after the Ashes, due to short-ball tactics Berry labelled as both maddening and unwatchable.
Berry has history with several of the Australians, including McDonald, who he captained at Victoria and later coached at South Australia. McDonald has been a staunch supporter of Cummins' captaincy, and shot down any suggestion the pace bowler should resign.
"I was across those comments from Darren. They were most interesting," McDonald said ahead of Thursday's fifth Ashes Test at The Oval. "What I would say is leadership takes on all different shapes and forms.
"And if we're living and dying in the world of tactics only, then I think it's fair and reasonable to critique some of the execution and tactics that we implemented.
"But to go as far as suggesting that the captain resign post-series I think is a bit far fetched. There are opinions that we respect and opinions that we don't."
McDonald has not spoken to his former team-mate and coach over the comments, and appears unlikely to do so.
Cummins endured the worst Test of his career at Old Trafford, going for 1 for 129 with the ball as England's all-out attack took hold.
He has since insisted the captaincy did not have an impact on his performance, adamant he is fine with the workload on the field.
Under Cummins Australia has won 11 Tests and lost four, winning the World Test Championship and retaining the Ashes along the way.
Australia, however, do know tactics need to change for Thursday's final Test at The Oval if they are to secure their first series victory in England in 22 years with a win or draw.
They went short and straight to Zak Crawley too often in his blistering 189 from 181 balls in Manchester, while numerous chances created outside off stump to the opener did not go to hand.
McDonald conceded his side's plans had unravelled with the ball, but was insistent Australia had been the better team in the first four Tests and would not go to The Oval without answers.
"We'll revisit those plans and the way that we go about it and the personnel that we pick to execute those plans," McDonald said. "It was a disappointing three days or so. We're not going to shy away from that. We own it.
"The way that Zak came out and put pressure on us, you've got to give some credit to the opposition as well. But this team's played some great cricket over the last eight months. So to judge us on three days would be very harsh."
#Andrew #McDonald #fires #Pat #Cummins #harshest #Ashes #critics