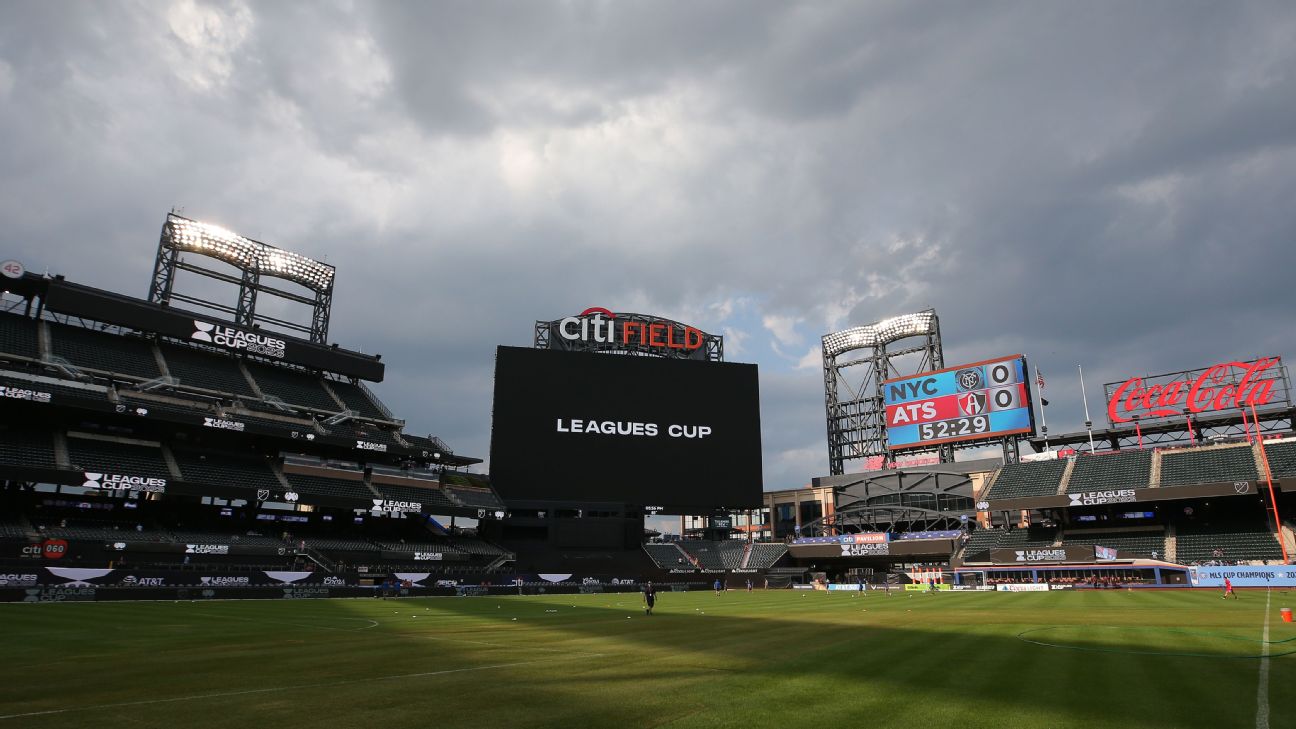 Liga MX club Atlas apologized Monday for a social media post they sent out that quoted former Nazi propaganda leader Joseph Goebbels in response to an offside decision made in a 1-0 victory over New York City FC in the Leagues Cup on Sunday night.
"We're deeply sorry for the confusion that the use of a sensitive and unnecessary reference in a tweet this morning may have caused," read a statement from Atlas. "WE REJECT and are against any value that said regime represented in one of the darkest times of humanity." The statement added Atlas will open an investigation into why the post was made and take appropriate action.
The since-deleted post lashed out at those who questioned an offside call that was ruled in Atlas' favor in Sunday's narrow result over NYCFC. "It is unfortunate how 'influencers', media people, 'analysts' manipulate by generating ideas of 'supposed help', but remembering what Goebbels, the Nazi Minister of Information (Hitler's right-hand man) said, which they apply to perfection: 'lie, lie, lie because something will stick, the bigger the lie, the more people will believe it,'" it read.
Liga MX, Leagues Cup and Concacaf have yet to make a statement regarding the post by Atlas.
The Leagues Cup is a World Cup-style tournament featuring clubs from MLS and Liga MX playing in groups before advancing to a knockout bracket format to determine a champion for the inaugural event.
Atlas close out Leagues Cup group stage play with an away game against Toronto FC on June 30. Ahead of that match, NYCFC hosts Toronto on Wednesday.
Following the group stage, which ends next Monday, the top two teams from each group advance to the knockouts.

#Atlas #apologize #delete #post #quoting #Nazi #leader #Goebbels