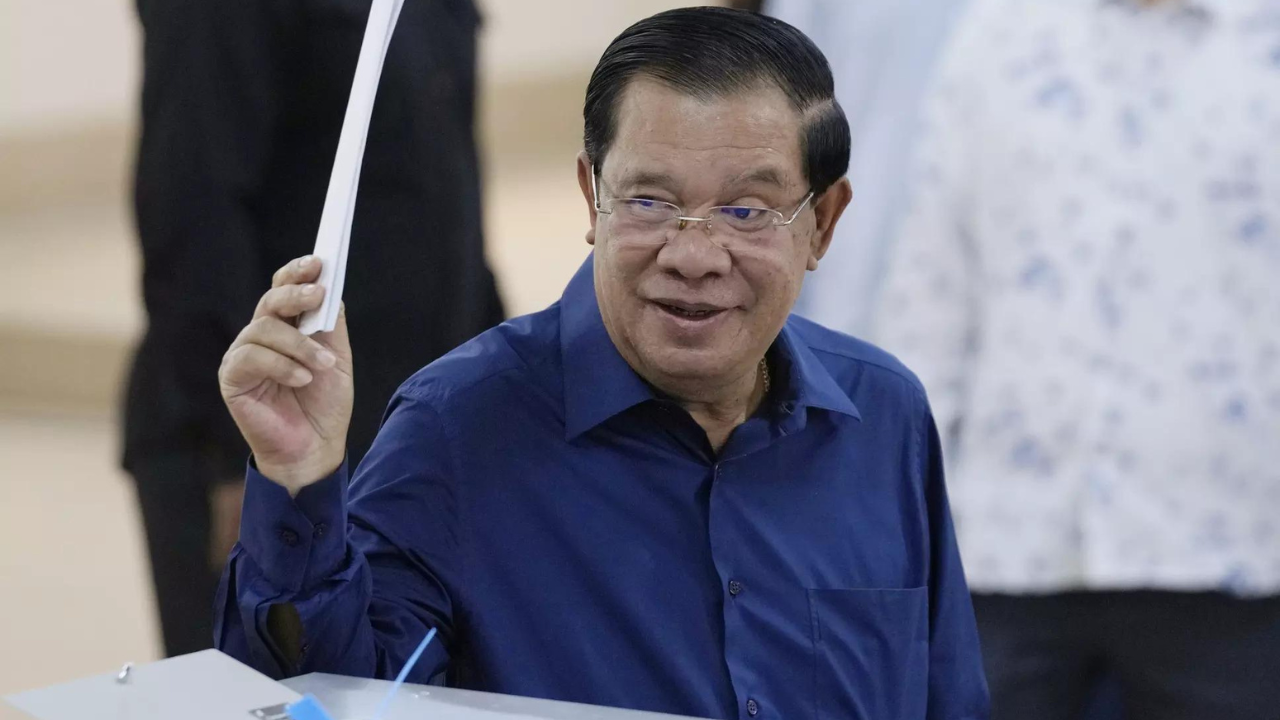 PHNOM PENH: Longtime Cambodian leader Hun Sen said Wednesday he will step down in three weeks as prime minister and hand the position to his oldest son, who won his first seat in parliament in Sunday's election.
The announcement came after their Cambodian People's Party won a landslide victory in weekend elections that Western countries and rights organizations criticized as neither free nor fair, and in which the country's main opposition was suppressed.
Hun Sen has been Cambodia's autocratic leader for 38 years but said ahead of the elections he would hand off the position to his oldest son, Hun Manet, sometime during the next five-year term.
Hun Manet, 45, is currently the chief of the country's army.
In a televised address, Hun Sen, who is Asia's longest-serving leader, said he had informed King Norodom Sihamoni of his decision and that the king had agreed.
Hun Sen said his son would be named prime minister after the National Election Commission reports the final results of Sunday's election, in which the CPP won 120 of 125 seats.
He has also said that a new generation would take over many of the top ministerial positions in the new government, which he said would be formed Aug. 22.
Even though he is stepping down from the premiership, Hun Sen is widely expected to remain closely involved in running Cambodia, and is also to become president of the country's senate.

#Hun #Sen #Cambodian #Prime #Minister #Hun #Sen #step #weeks #son #succeed