The mother of a missing girl who was found after four years has said "miracles do happen".
Alicia Navarro disappeared aged 14 from her home in Glendale, Arizona in September 2019 after writing a note to her parents saying she was running away but would be back.
After a four-year-long search, Ms Navarro, now 18, walked into a police station in a small town in Montana – 40 miles from the Canadian border and some 2,000 miles away from her home – and identified herself to officers.
In a video on Facebook her mother, Jessica Nunez, said her daughter had been found safe and she did not know the details, "but the important thing is that she is alive".
"I want to give glory to God for answering prayers and for this miracle," she added.
"For everyone who has missing loved ones, I want you to use this case as an example that miracles do exist, and never lose hope and always fight."
Ms Nunez had raised concerns Ms Navarro, who was diagnosed as high-functioning on the autism spectrum, may have been lured away by someone she met online.
Glendale Police confirmed Ms Navarro's identity and said she appeared to "be in good health and happy".
They added the case is "far from being closed" as an investigation into where Ms Navarro has been for the last four years continues.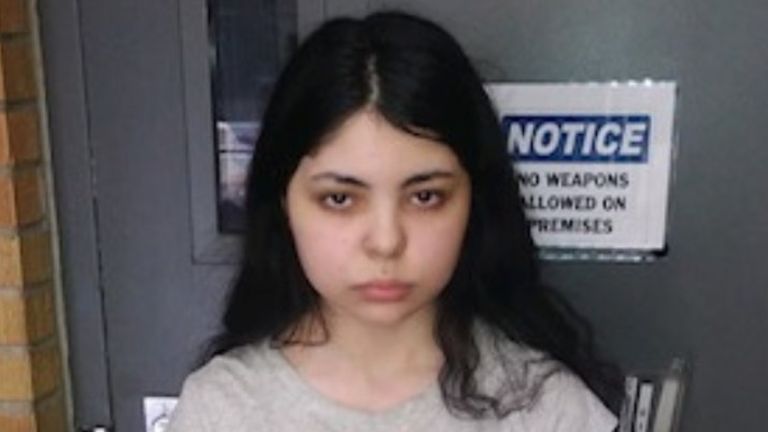 Missing girl had not been harmed and could come and go as she pleased
Police said Ms Navarro told them she had not been harmed.
They said she was not being held and could come and go as she pleased. She does not face any criminal charges, they added.
"She is by all accounts safe, she is by all accounts healthy, and she is by all accounts happy," police spokesman Jose Santiago said at a news conference.
"She is not in any kind of trouble," he added.
When she ran away from home, Ms Navarro left a signed note reading: "I ran away. I will be back, I swear. I'm sorry."
Lt Scott Waite said Ms Navarro had an "emotionally overwhelming" reunion with her mother and was "very apologetic (as) to what she has put her mother through."
#Mother #miracles #happen #missing #daughter #walks #police #station #years #disappearance #News