Former F1 world champion Nico Rosberg has shared the hilarious nickname his old Aussie teammate Mark Webber gave him during his career.
Rosberg was speaking on Sky Sports' junior broadcast at the Hungarian Grand Prix with some youngsters when he shared the "secret" that he had been nicknamed "Britney" by Webber.
Watch the Formula 1 Belgian Grand Prix 2023 Live and ad-break free in racing on Kayo Sports Sunday July 30 11:00PM AEST. New to Kayo? Start your free trial now >
The German, who won the 2016 world championship with Mercedes, was Webber's teammate at Williams in 2006 and the Aussie saw a resemblance between Rosberg and pop icon Britney Spears, due to his luscious blonde locks.
Rosberg told the Sky Sports broadcast: "Do you know the nickname they used to give me? "Can you guess? I had long blonde hair. They called me Britney.
"Once I crashed, Mark Webber went past and he came on his radio and he's like, 'Britney's in the wall guys, Britney's in the wall'. Is that cool? That's not cool."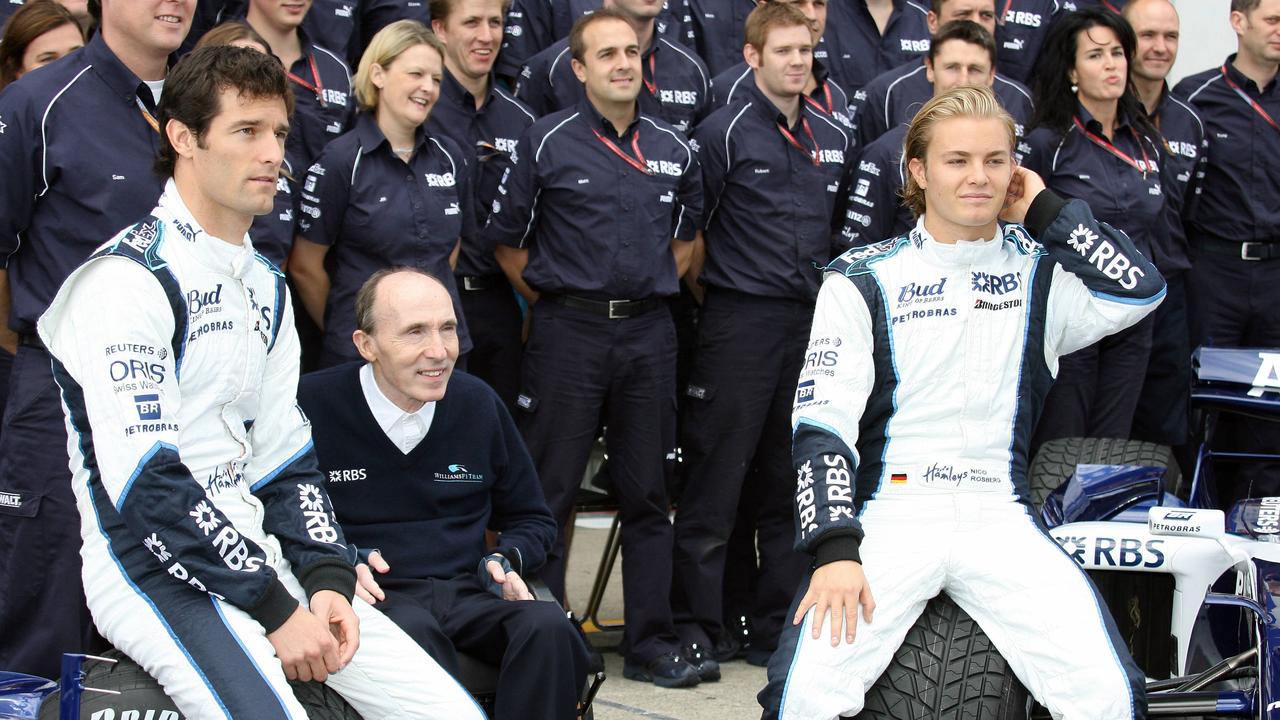 Webber gave him the nickname when Rosberg ran into the back of him at the 2006 Brazilian Grand Prix, sending his Williams into the wall.
On the Sky Sports broadcast, one of the youngsters named Scarlett couldn't help but poke fun at Rosberg as they farewelled him from the show.
"Good luck Britney, I hope you do well," she teased.
Rosberg replied: "No Scarlett that was not cool. I share a secret there with you guys, that was not cool at all."
Scarlett then doubled down: "Thank you Britney."
Rosberg: "Please apologise."
Scarlett: "Sorry."
Rosberg: "Apology accepted."
The co-host joked young Scarlett was "playing with fire" by repeatedly calling Rosberg "Britney".
Webber is famous for delivering some of the most famous team radio quotes in F1 history and his Rosberg nickname adds to a catalogue of ice-cold lines.
At the British Grand Prix 2010 when he was driving for Red Bull, Webber felt the team was showing favouritism to young gun Sebastian Vettel, who would go on to win four titles in a row.
Vettel qualified fastest but Webber won the race and as he crossed the finish line he quipped over team radio: "Fantastic, guys, not bad for a number two driver. Cheers."
Webber is now the manager of Aussie youngster Oscar Piastri, who finished fifth in Hungary as he continues his impressive rookie season with McLaren.
It was Piastri's second top five finish in a row and it seems a maiden podium is within reach as he climbs to 11th in the drivers' championship.
The F1 season continues at the Belgian Grand Prix on Sunday at 11pm AEST.
#Nico #Rosberg #fumes #nickname #Mark #Webber #gave #called #Britney #Sky #Sports #broadcast