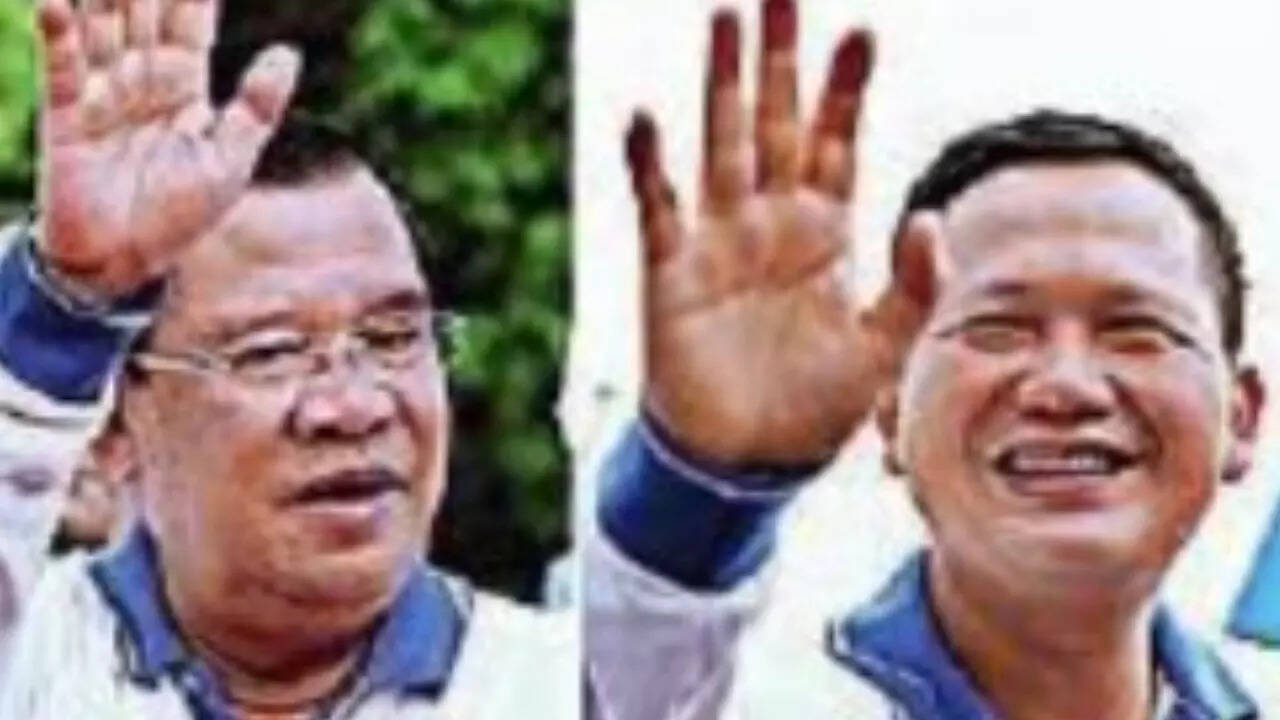 The party of Cambodian Prime Minister Hun Sen, 70, declared a landslide victory in a general on Sunday, a vote that critics widely dismissed as a sham aimed at cementing the party's rule before an expected transfer of power to his eldest son. The contest was effectively a one-horse race, with Hun Sen's Cambodian People's Party (CPP), a political behemoth with a vast war chest, facing no viable opponent after a ruthless, years-long crackdown on its rivals. Polls closed with a turnout of 84% according to the election committee, with 8. 1 million people voting in a much-criticised contest between CPP and 17 mostly obscure parties, none of which won seats in the last election in 2018. We've won in a landslide . . . but we can't calculate the number of seats yet," said CPP spokesperson Sok Eysan.
Hun Sen, who has ruled Cambodia for 38 years, has announced that at some point after the election he will hand over the position to his oldestson, Gen. Hun Manet, 45. No timeframe had been given for the handover until Thursday, when Hun Sen signalled his son "could be" PM next month. But Hun Sen has made it clear that he will stay on as a power behind the throne. "Even if I am no longer a prime minister, I will still control politics as the head of the ruling party," he said in June. Hun Sen underscored the dynastic nature of this transition, saying at a party meeting last year, "I will become father of the prime minister after 2023 and grandfather of the prime minister in the 2030s."
More than 9. 7 million people were registered to vote in Cambodia's seventh election since the UN first sponsored polls in 1993 after years of conflict, including the era of the genocidal Khmer Rouge, devastated the country. But this dynastic succession within a parliamentary system, at the sole discretion of Hun Sen, demonstrates the grip he has on power —through violence, coup, imprisonment, forced exile and manipulation of the courts.
The sole credible opposition party, the Candlelight party, was disqualified in May. This was a replay of Hun Sen's tactic before the last election five years ago, when the main opposition party, the Cambodian National Rescue Party, was forced by the politicised courts to disband. As a result, Hun Sen's party, the Cambodian People's party, now holds all 125 seats in the National Assembly, making Cambodia in effect a one party state.

#opposition #choice #Cambodias #election #paves #dynastic #rule