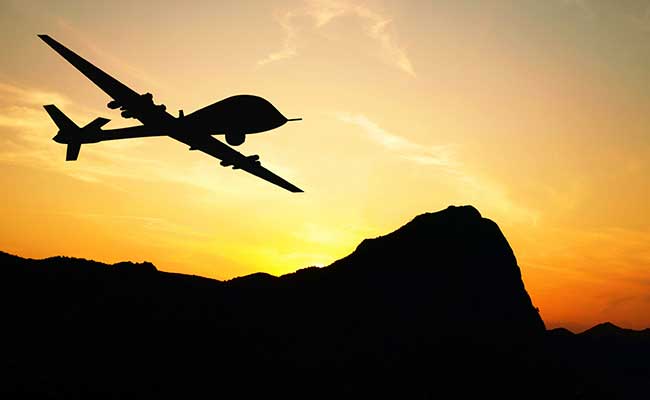 Moscow, Russia:
Russia said it thwarted a Ukrainian "terrorist act" on Moscow in the early hours of Monday, with the mayor of the Russian capital saying two drones had hit non-residential buildings in the city.
The attack came a day after Kyiv vowed to "retaliate" for a Russian missile attack on the Black Sea port of Odesa.  
"A Kyiv regime attempt to carry out a terrorist act using two drones on objects on the territory of the city of Moscow was stopped," Russia's defence ministry said.
"Two Ukrainian drones were suppressed and crashed. There are no casualties."
The TASS news agency reported one drone crashed in Komsomolsky Prospekt, near Russia's defence ministry, while another hit a business centre on Likhacheva Street by one of Moscow's main ring roads.
Moscow Mayor Sergei Sobyanin said the drone strikes hit "non-residential" buildings around 4:00 am local time (0100 GMT).
He said emergency services were working at the scene and also reported no casualties.
The RIA Novosti news agency posted a video of the business centre, with some damage visible to the top of the tall building.
The road around it was closed.
Moscow has been hit by several drone attacks this year, with one even hitting the Kremlin in May.  
Earlier this month, Russia said it had downed five Ukrainian drones that disrupted the functioning of Moscow's Vnukovo international airport. 
(Except for the headline, this story has not been edited by NDTV staff and is published from a syndicated feed.)
Featured Video Of The Day
17-Year-Old Indian Student's Vision Gets Global Recognition
#Russia #Ukrainian #Drones #Suppressed #Crashed #Moscow