Spanish voters have gone to the polls in a general election that could see the return of a far-right party to the heart of power for the first time in half a century following the dictatorship of General Francisco Franco.
Sky News answers your key questions from the key players to what the outcome may mean.
When?
Polling stations opened at 9am (8am UK time) on Sunday and close at 8pm (7pm), with some 36 million voters eligible to cast their ballots in what is expected to be a tight race.
Many Spaniards are furious at being called out to vote at the height of the sweltering summer when they are on holiday.
Following a prolonged heatwave, temperatures are expected to average above 35C (95F) on Sunday.
As a result postal votes have set an all-time record of 2.5 million.
Officials have estimated a turnout of 70%.
Exit polls will be released when voting closes and near-final results are expected by midnight.
But the formation of a new government will depend on complex negotiations that could take weeks or months and may even end in fresh elections.
Why?
Prime Minister Pedro Sanchez called the early election after his Spanish Socialist Workers' Party and its far-left partner, Unidas Podemos, took a hammering in local and regional elections in May.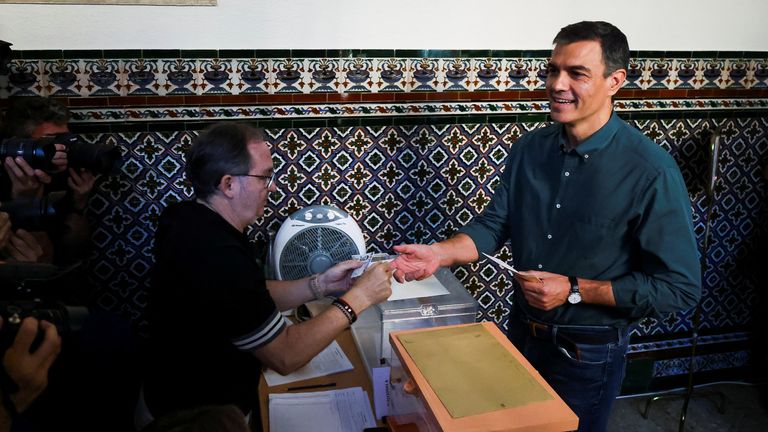 But his gamble to wrong-foot his opponents could backfire.
Who?
Most opinion polls have put the ring-wing Popular Party, which won the May vote, ahead of the Socialists but likely needing the support of the extreme right Vox party if they want to form a government.
Opposing them are the Socialists and a new movement called Sumar that brings together 15 small leftist parties for the first time ever.
Mr Sanchez, who has been in office since 2018, has seen his term marked by crisis management from wrestling with the COVID-19 pandemic and its economic fallout to the political turmoil following the failed 2017 independence bid in Catalonia.
His dependency on fringe parties to keep his minority coalition afloat has led to the passing of a range of liberal laws on euthanasia, transgender rights, abortion and animal rights.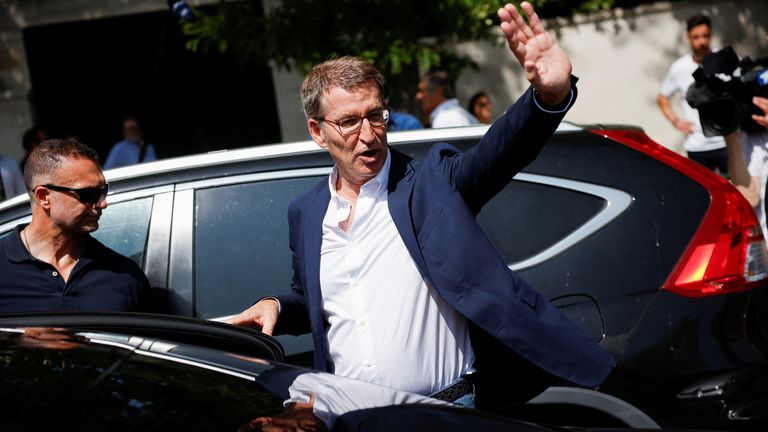 The right-wing parties, who accuse Mr Sanchez of having betrayed and ruined Spain, have vowed to roll back these changes
PP leader Alberto Nunez Feijoo, who has never lost an election in his native Galicia, has played on his reputation for dullness, selling himself as a stable and safe pair of hands, which could appeal to some voters, according to experts.
What?
The final result is expected to be decided by fewer than a million votes and fewer than 10 seats in the 350-seat parliament.
With no party expected to secure an absolute majority, the choice is basically between another leftist coalition and a tie-up of the right and the far-right.
The latter would return a far-right party to the Spanish government for the first time since the country transitioned to democracy in the late 1970s following the nearly 40-year rule of General Franco.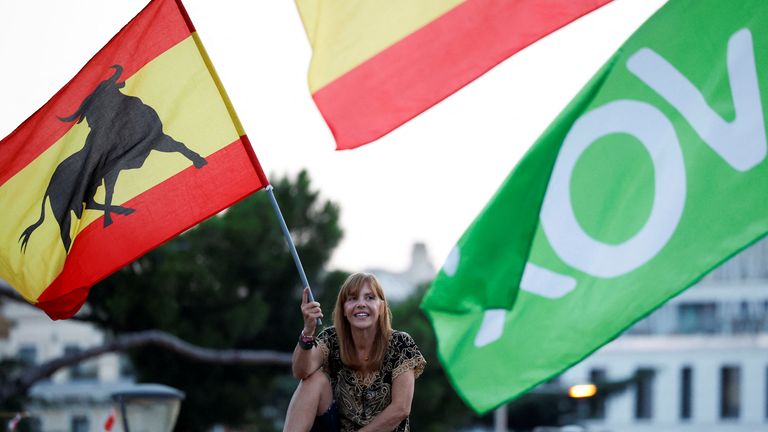 A PP-Vox government would mean another EU member has moved firmly to the right, a trend seen recently in Sweden, Finland and Italy.
Countries such as Germany and France are concerned by what such a shift would mean for EU immigration and climate policies.
The election comes as Spain holds the EU's rotating presidency Mr Sanchez had hoped to use the six-month term to showcase the advances his government had made.
An election defeat for Mr Sanchez could see the PP taking over the EU presidency reins.
#Spain #election #poll #farright #enter #government #World #News