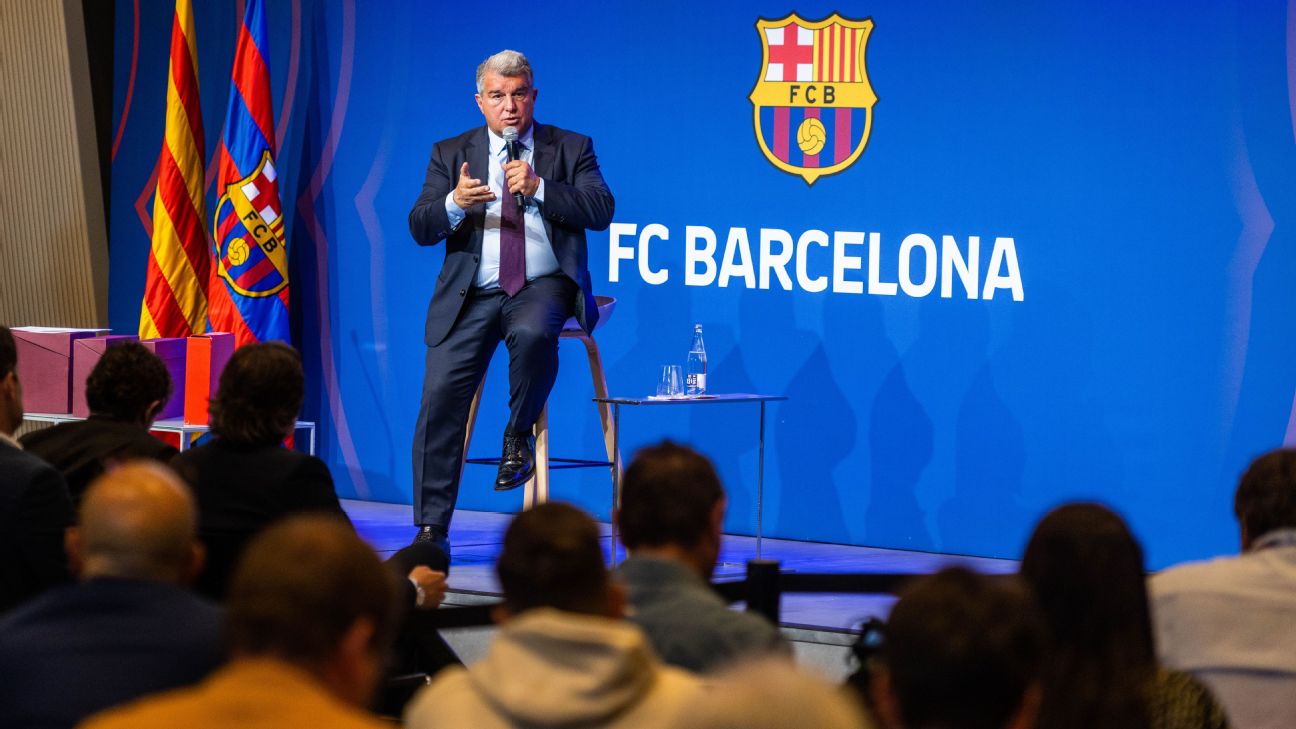 UEFA confirmed Barcelona's place in the next UEFA Champions League on Thursday, though it said an investigation into more than $7 million paid to a refereeing official could be reopened if more evidence emerges.
Barcelona's place in the Champions League group stage worth tens of millions of euros — earned by winning LaLiga last season — could have been at risk from the so-called "Caso Negreira" scandal.
– Stream on ESPN+: LaLiga, Bundesliga, more (U.S.)
Court documents show Barcelona paid €7.3m ($7.7m) from 2001-18 to the company of José María Enríquez Negreira, the former vice president of Spain's football refereeing committee.
Prosecutors in Spain formally accused Barcelona of corruption in sports, fraudulent management and falsification of business documents.
However, no clear allegations of any specific fixed games or referees who were influenced have emerged since UEFA opened its investigation in March.
UEFA competition rules require teams to be removed from one season of European competition if they are implicated in fixing any domestic or international game since April 2007. Further disciplinary punishments could also follow.
UEFA said Thursday that Barcelona is now "provisionally admitted to take part" in the Champions League though a "future decision on admission/exclusion" is still possible. The Champions League group-stage draw is on Aug. 31.
Barcelona have consistently denied any wrongdoing or conflict of interest, saying they paid for technical reports on referees but never tried to influence their decisions in games.
The UEFA investigation was conducted while it is still being pursued by Barcelona at the European Court of Justice in Luxembourg over the Super League project that failed in 2021.
Barcelona, Real Madrid and Juventus have argued that UEFA has monopoly control blocking rival competitions.
#UEFA #clears #Barcelona #Champions #League #issues #warning