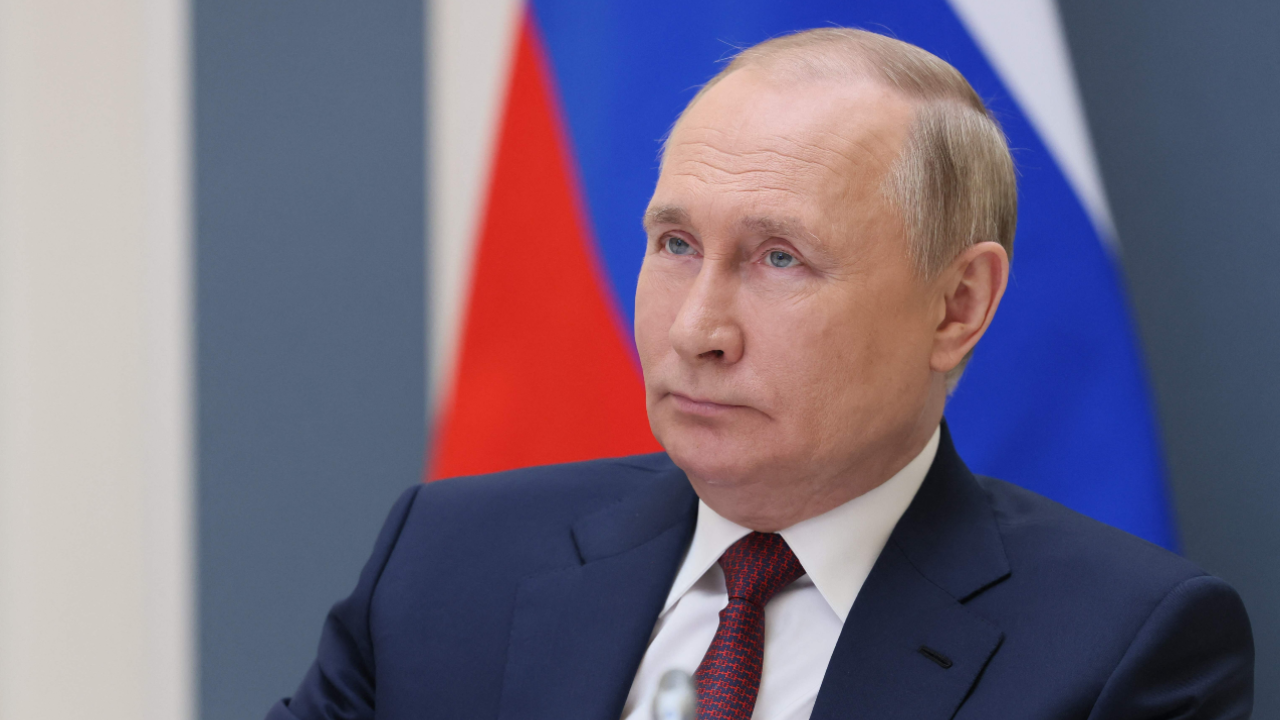 KYIV: Fierce fighting raged Thursday in southeastern Ukraine, where a Western official said Kyiv has launched a major push and Russian President Vladimir Putin said "hostilities have intensified significantly."
Battles in recent weeks have taken place on multiple points along the over 1,000-kilometer (over 600-mile) front line as Ukraine wages a counteroffensive with Western-supplied weapons and Western-trained troops against Russian forces who invaded 17 months ago.
Putin praised the "heroism" with which Russian soldiers were repelling attacks in the Zaporizhzhia region of the southeast, claiming Moscow's troops not only destroyed Ukraine's military equipment but also inflicted heavy losses to Kyiv's forces.
He insisted on state TV Ukraine's push in the area "wasn't successful," although it was not possible to independently verify his report. Putin was in St. Petersburg at a summit of African leaders.
Ukrainian troops have made only incremental gains since launching a counteroffensive in early June, and Putin has repeatedly claimed Ukraine has suffered heavy losses, without offering evidence.
Ukraine has committed thousands of troops in the region in recent days, according to a Western official who was not authorized to comment publicly on the matter.
It was unclear how the current effort differs from previous ones by the Ukrainian military to break through deeply entrenched Russian defenses. The Russian army has set up vast minefields to stymie Ukrainian advances and used combat aircraft and loitering munitions to strike Ukrainian armor and artillery.
Ukrainian authorities have kept operational details of the counteroffensive under wraps, and they have released scant information about its progress.
However, Deputy Defense Minister Hanna Maliar said Wednesday that troops are advancing toward the city of Melitopol in the Zaporizhizhia region.
The seizure of Melitopol near the Sea of Azov would be a major success for Ukraine, which hopes to punch through the land corridor between Russia and the Crimean Peninsula, illegally annexed by Moscow in 2014. That could split Russian forces into two and cut supply lines to units farther west. Russia currently controls the whole Sea of Azov coast.
Russian military bloggers say that the latest Ukrainian push has focused on the village of Staromaiorske near an area separating Donetsk and Zaporizhzhia provinces. If the Russian defenses there collapse, it would open the way for the Ukrainian forces to push southward toward the coast.
The apparent Ukrainian push comes in the wake of Russian military and political turmoil in June that saw Yevgeny Prigozhin, head of the Wagner private military company, stage a short-lived rebellion that posed the gravest threat to Putin in his 23-year rule.
The mercenaries have withdrawn from the battlefield in Ukraine, where they played a pivotal role in capturing the stronghold of Bakhmut following the war's longest battle. Thousands of Wagner troops have reportedly moved to Belarus to help train its troops before moving to Africa.
The Institute of Study of War, a Washington-based think tank, reported that Ukrainian forces launched "a significant mechanized counteroffensive operation" in western Zaporizhzhia on Wednesday and "appear to have broken through certain pre-prepared Russian defensive positions."
Ukrainian President Volodymyr Zelenskyy, meanwhile, visited the city of Dnipro, along the Dnieper River to the north of Zaporizhzhia, meeting with military commanders to discuss air defenses, ammunition supplies and regional recruitment.
He also visited a medical facility caring for the wounded from the front, thanking the staff and emphasizing the importance of their work in saving the lives. A recent increase in wounded at a Dnipro hospital hinted that the tempo of fighting had increased.
In what appeared to be a precautionary move, Russia's Federal Security Service, known as the FSB, prohibited civilian access to the Arabat Spit in Crimea, a narrow strip of land that links the peninsula to the partially occupied Kherson region. The open-ended ban is needed to contain security threats, the FSB said in a statement quoted by Russia's state news agency RIA Novosti.
U.S. officials, who have provided Kyiv with weapons and intelligence, declined to comment publicly on the latest developments, though they have previously urged patience as Ukraine seeks to grind down Russian positions.
U.S. Defense Secretary Lloyd Austin said during a visit to Papua New Guinea that Kyiv's effort to retake land seized by Russia since its full-scale invasion in February 2022 would be tough and long, with successes and setbacks.
U.S. Secretary of State Antony Blinken said "an intense battle" is taking place but declined to provide details.
"We believe that tools, the equipment, the training, the advice that many of us have shared with Ukrainians over many months puts them in good position to be successful on the ground in recovering more of the territory that Russia has taken from Ukraine," Blinken said in New Zealand.
Meanwhile, a missile strike on Ukraine's southern Odesa region killed one civilian and further damaged its port infrastructure in the latest attack since Moscow broke off a grain export agreement, Odesa Gov. Oleh Kiper said.
The attack used Kalibr cruise missiles launched from the Black Sea, he said.
Ukraine's air force said it intercepted 36 Russian missiles launched from Tu-95MS strategic bombers.

#Ukraine #Putin #claims #fighting #intensifies #southeastern #Ukraine #Russia #inflicting #heavy #losses