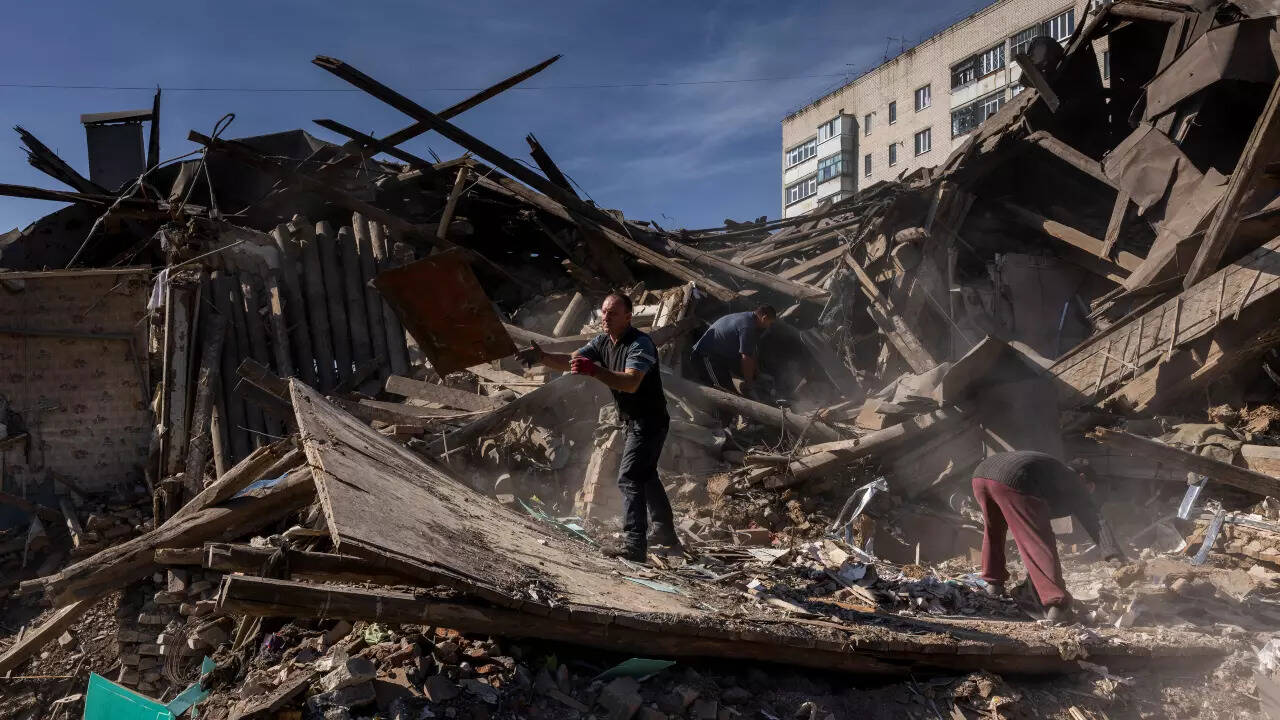 New Western warnings that Russia's Black Sea Fleet is taking an increasingly aggressive posture in the waters off southern Ukraine are underscoring the rising tensions after Russia pulled out of a UN-brokered deal that allowed Ukraine to export tens of millions of tons of grain.
The British military intelligence agency said on Wednesday that the Russian naval fleet was preparing to enforce a blockade against Ukraine. The warning came after recent comments by US and UK officials that Russia could attack civilian ships in the Black Sea.
Nearly every night since the deal collapsed on July 17, Russia has bombarded Ukraine's ports and grain infrastructure. It has warned that any vessel moving to and from Ukraine would be "at risk" and Kyiv, in response, has said it would expand its efforts to combat the Russians at sea.
Highlighting the fears of increased violence on the open sea, the Russian military said on Tuesday that it had thwarted an attack on one of its warships by Ukrainian forces using naval drones packed with explosives. According to the Russian ministry of defence, the Sergey Kotov patrol ship was targeted on Monday night southwest of Sevastopol.
The UK military intelligence agency said on Wednesday that the movements of the Kotov around Black Sea shipping lanes was part of a broader shift in Russia's naval posture. "There is a realistic possibility that it will form part of a task group to intercept commercial vessels Russia believes are heading to Ukraine. " Russia maintains dominance in the Black Sea, but Ukraine has sought to wage an asymmetric battle on the water. It has used its growing fleet of maritime drones to harass and threaten the Russian Black Sea fleet.

#Russia #preparing #Black #Sea #blockade #Ukraine #intel